File System
Overview
Integrating the FAT File System into an OEM product requires a lot of system resources. It also requires intensive development efforts, from the file system libraries to the USB Host and SD card drivers. We have a long history designing FAT file system hardware.
---
New Alternatives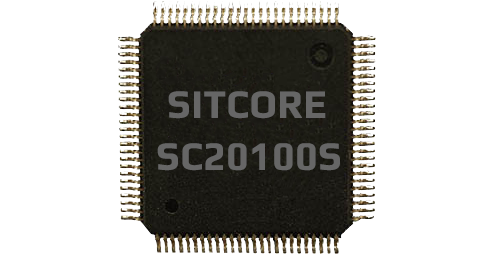 The file system chipsets are today replaced with our SITCore family. The new chipsets and modules contain a complete operating system that include a long list of feature, including File System. Just like on ALFAT, you can access files on SD cards and USB drives but you can also build user interfaces on displays, access the internet securely and do much more.
---
A Proud History

We have proudly introduced file system chipsets to the world and we were also the first to offer file access to USB memory sticks and then again the first to bring long file name support.
When introduced in 2003, ALFAT was GHI Electronics' first and the original file system chipset. It supported file system on both SD/MMC and CompactFlash. In 2005, USBwiz was introduced to add support for USB mass storage devices (MSC). The low-cost uALFAT was introduced in 2007. The entire product line was completely reinvented in 2012 with the introduction of the F40 (ALFAT) chipset.
With years of innovation, we are proudly suggesting the SITCore family as an alternative