Documentation

Technical documentation for all products is available on our documentation website.
---
Professional Community

Backed by our expert engineer community members, the community forum is a great place ot exchange ideas and ask technical questions.
Our community forums consist of thousands of professional developers from around the world.
Feel free to stop by and ask a question, tell us what you're working on, or discuss emerging technology.
---
Free Essential Support

GHI Electronics Essential Support provides many avenues to gain expertise and help you do amazing things using our products.
A great product is worthless without the essential support that stands behind it. We focus on providing first-class essential support free of charge.
---
Paid Support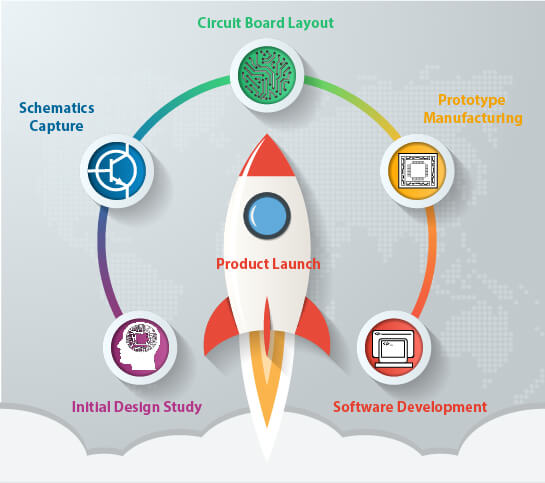 We do the Software, We do the Hardware. You focus on Your Customer! We are not only the engineering design house, we are your partner. We will help at every stage of design to ensure that your idea comes to life.
Initial Design Study
We'll start by learning about your concept, capabilities, and the end user of your product to understand the big picture.
Schematic Capture
Once we have your requirements, our hardware engineers will convert the concept into a schematic with the necessary components needed to build your product.
Circuit Board Layout
From the schematic we will design a circuit board to use for initial prototypes as well as production.
Prototype Manufacturing
A few samples are made for initial testing of the hardware and to get the software engineers started.
Software Development
Most modern IoT and embedded designs contain software. This is where our software engineers help in designing the application.
Product Launch
We also help launch your product. Our expertise in volume manufacturing, testing, and packaging will help you maximize profit while allowing you to focus on your customers and your business.