"Where Hardware Meets Software"
Since 2003, GHI Electronics has been a world leader in providing embedded hardware-software core modules to help companies in reducing cost, complexity, and time to market. Specializing in embedded IoT, we offer a complete platform of hardware and software tools to help engineers create secure connected embedded products, from prototype to production, in record time.
---
Our Mission Statement
To enrich customer capabilities by providing the latest leading edge technologies, to create and deliver innovative and cost-effective solutions that shorten time-to-market.
---
---
USA Based…
Engineering, Manufacturing and Support.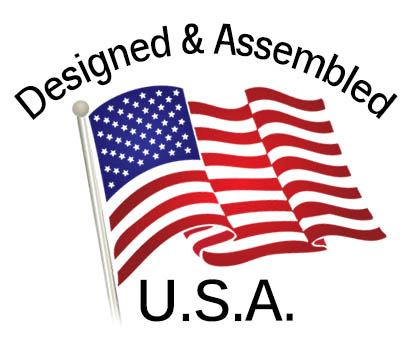 We are proud to say that our software and hardware engineering, circuit board assembly, and product support are all done locally in our facility in Michigan, USA. Our cutting edge production line allows us to compete with global pricing while providing unsurpassed quality.
---
Years of Innovation ✔

2023
Introduced Endpoint, the world's first full-scale .NET system-on-modules.

2022
Introduced DUE, a scripting language that is as easy to learn.
2021
Expanding SITCore with the world's smallest, lowest power, commercial grade, .NET C# SC13 chipsets and boards.
2020
Introduced SITCore (Secure IoT Core) SC20 Chipsets and Modules.
Refresh FEZ product line with all new SITCore SBC.
2019
Introduced TinyCLR 2.0, a world-class secure .NET IoT operating system.
2018
Released the ultra low-cost FEZ for the maker and educational markets.
Introduced the Universal Compute Module standard.
Released TinyCLR OS that brings .NET to embedded devices.
2017
Invented a universal compute module standard.
Introduced TinyCLR OS, a modern, portable, and extendable .NET embedded operating system.
2016
Entered into a partnership with the Beagleboard.Org Foundation to become an official manufacturer.
Became a design and manufacturing launch partner for the BeagleBone Black Wireless.
2015
Introduced the G30 and G80 SoCs (System-on-Chip), the worlds smallest and low cost .NET Micro Framework chipset on the market.
2014
Introduced ALFAT-2 FAT file system chipset update with SD-Reader mode. Our file system offerings continue to be the most advanced FAT file system chipset available.
2013
Introduced G400-D and G400-S SoMs, the most advanced NETMF products on the market.
2012
ALFAT FAT file system chipset is updated with a modern processor, built-in USB Host and a Long Filename (LFN) license from Microsoft. ALFAT reaches speeds of 4,000 KB per second to be one of the fastest file system solutions on the market.
Introduced FEZ Hydra, the first 100% Open-Source Hardware (OSHW) 200 Mhz .NET Gadgeteer mainboard.
Introduced G120 SoM, a new full-featured, low cost, NETMF module.
2011
Partnered with Microsoft on a new technology called .NET Gadgeteer, standardizing the way mainboards and modules connect.
Introduced FEZ Spider, the first .NET Gadgeteer mainboard.
2010
Introduced the .NET Micro Framework based FEZ (Freakin' Easy) product line, targeted for makers and educators.
2009
Introduced EMX and ChipworkX SoMs running .NET Micro Framework, with more advanced features like SQLite.
2008
Signed a partnership with Microsoft for developing .NET Micro Framework devices.
Introduced the Embedded Master SoM, the first .NET Micro Framework device with FAT File System and USB Host support.
2007
Introduced uALFAT, the first FAT File System chipset with Microsoft-patented Long File Name (LFN) technology and a Microsoft license for commercial use.
2006
Introduced ALFATxp, the first FAT File System chipset with JAVA VM.
2005
Introduced USBwiz, the first FAT File System chipset with USB Mass Storage support.
2004
ALFAT was upgraded to be the first FAT chipset with over 50 KB per second file access speed.
2003
Introduced ALFAT, the first FAT File System chipset on the market. The chipset handled files on SD, MMC, and CF cards using serial commands over SPI and UART.