We have spent the past month testing and stressing the system with TinyCLR OS RC1. All seemed well, we even had time to squeeze in some fixes and a couple small features as well. Those new features are mainly to help customers that use addressable LEDs and want a super-fast way to adjust color and map pixels. Today we bring you TinyCLR OS RC2, which we believe is going to be the production release. We are going to spend the next month testing and receiving feedback from our commercial customers. If all goes well, RC2 becomes the production release.
---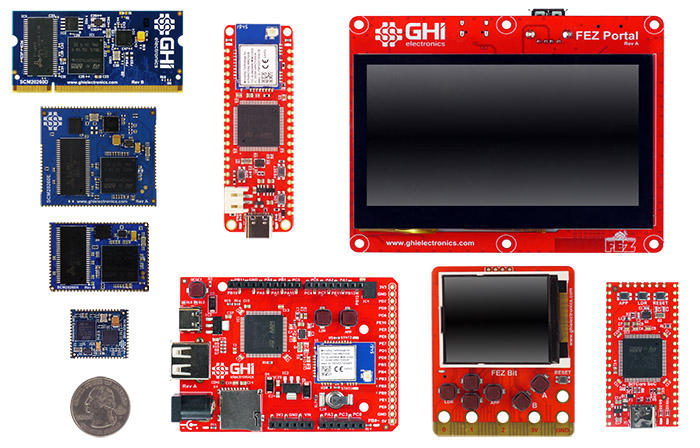 SITCore Line Product Availabilty
Distributors have received a variety of SITCore boards, and they are in the final stages of prepping to shipping them. The board you have always wanted is in stock today, and if not, it will be within few days. Get your credit card ready!
---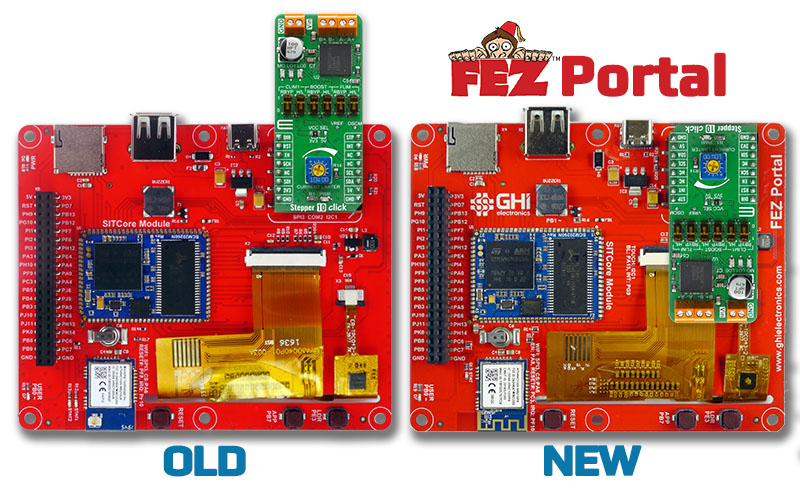 FEZ Portal Facelift
We have an amazing community that accepts nothing but the best. Before we even shipped FEZ Portal we learned that the header does not have a COM port with handshaking and others complained that the click header makes the board a bit difficult to mount with click modules. So we have updated Portal from Rev B to Rev C, and this is what is going to distribution. Here is an image of the old (non-production) Portal vs the new (production) one.
By the way, did you know you can use the "Shuttle Click" to take advantage of gadgeteer-like-cables to mount modules anywhere you want? Yeah, we like it too!